Med Spa Gift Certificates
gc-0001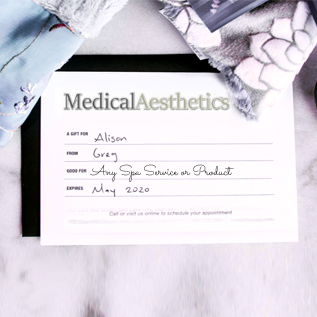 Spa gift certificates are the perfect gift for any person and for any occasion! We offer a wide array of cosmetic treatments for men, women and teens - in any denomination. Best of all, one-size-fits-all ... and there's no trip to the mall needed!
Spa gift certificates can be redeemed for, or applied to, any of our Med Spa services, including: facial peels, microblading, microneedling, laser skin care, hair reduction, vein removal and more. Gift certificates can also be used to purchase items from our selection of specially curated luxury medical skincare products.
Your Gift Certificate will be emailed to you within 24 hours, or you may call to schedule pick in our Ann Arbor Med Spa.